About Us
Woodcraft By JoMo is just me - Jo Morrison!
I run my pyrography business from my garden workshop in the Somerset countryside.
Everything in my shop is hand decorated by me using the art of pyrography (wood burning).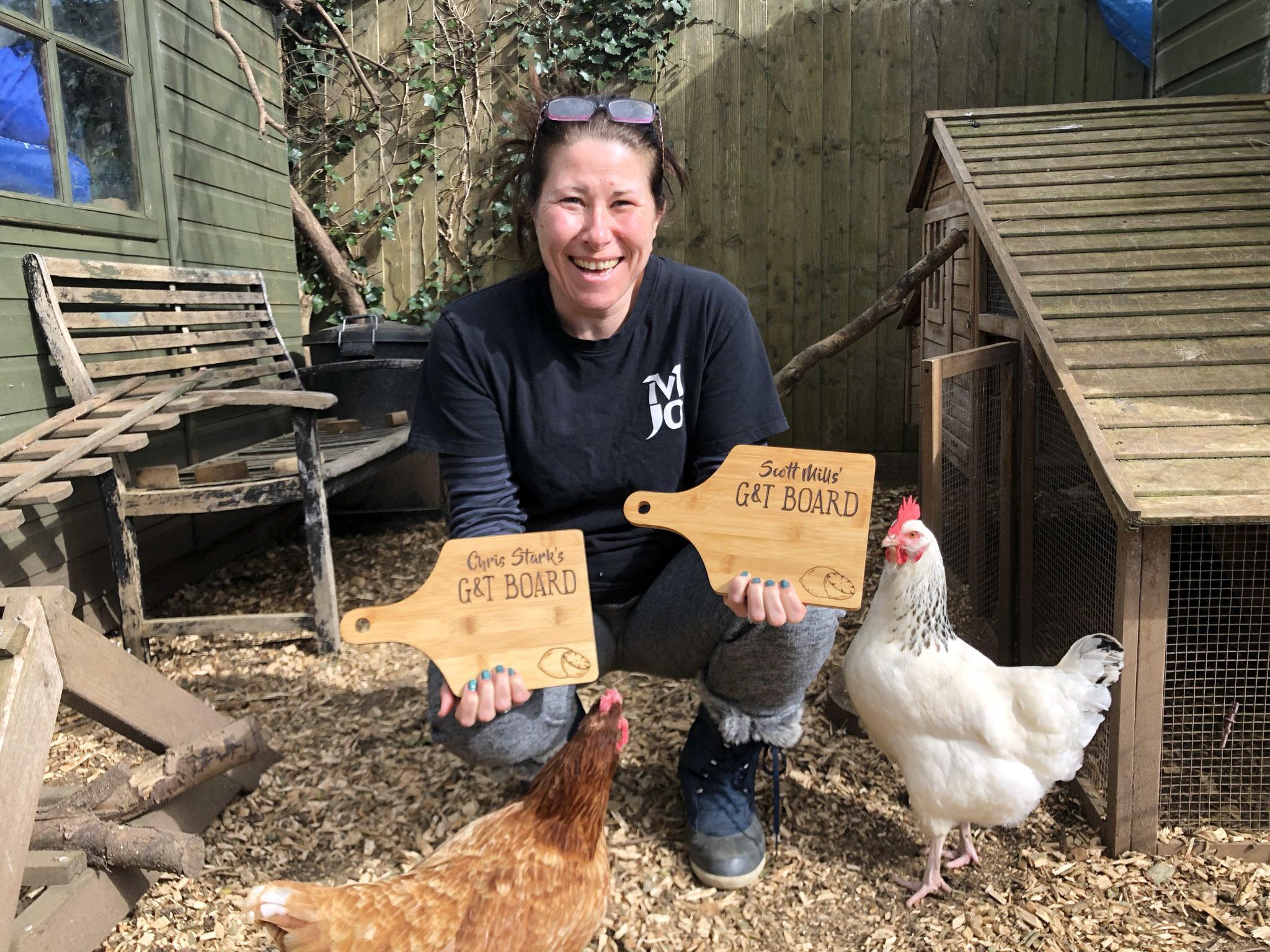 A little more about me!
I've taken quite a convoluted route to my pyrography business.
Having no clue what I wanted to do when leaving school I spent several years in office jobs until going back to Uni in Plymouth as a mature student to study IT. After graduating I spent the next 18 years working in various Web teams in London and Exeter. During this time I also got married and had 2 children.
It was after having kids that I started trying out various crafts and I found my real passion when my sister in law bought me a wood burning tool for Christmas in 2014. I LOVED it and was instantly hooked.
After a couple of years of pyrography just being my hobby I opened up my Etsy shop in response to people asking to purchase items. It was actually my local postman who convinced me to open my shop as he found me in the garden one day sanding wood and after a chat he wanted to order a custom sign!
I ran my business part-time as a side line to my main job in the digital team at the University of Exeter until Summer 2019 when I took redundancy from my day job to concentrate full time on my pyrography business.
Then 6 months in to my new venture the pandemic hit! So it was definitely a strange start to being my own boss! I absolutely love the freedom running my own business gives me - being able to work from home, the hours that suit you is amazing when you have family responsibilities to work around.
I love working with wood, and creating beautiful bespoke pieces for my customers. The fact that every item is hand burned by me means that every item is truly unique and a one off. Even if I burn the same design a 100 times, due to the hand drawn nature - they will never be identical - and that's the beauty of handmade!
My business name comes from the nickname my old work colleagues gave me as it's a shortened version of my name - Jo Morrison.
Never hesitate to get in touch if you have any queries as I'm always happy to help. Email or WhatsApp is the best way to contact as if I'm in the workroom I can't always get to the phone - but I'll always get back to you ASAP.