Six Awesome Sustainable Christmas Gifts to Find in Taunton

As a small business that specialises in wooden products (I hand decorate wooden gifts using the art of Pyrography) I am very keen to promote all things sustainable.
With that in mind, and because I am a fan of all things eco, I would like to shout about some lovely sustainable gifts I have found local to me in Taunton, Somerset.
These items would make amazing Christmas gifts for the eco-conscious loved ones on your gift-giving list – I know I would certainly love them! (I might just send this blog to my husband as a little hint!)
So, in no particular order, here are a few of my favourite environmentally friendly gifts to browse next time you are in Taunton.
1 - Cork Earrings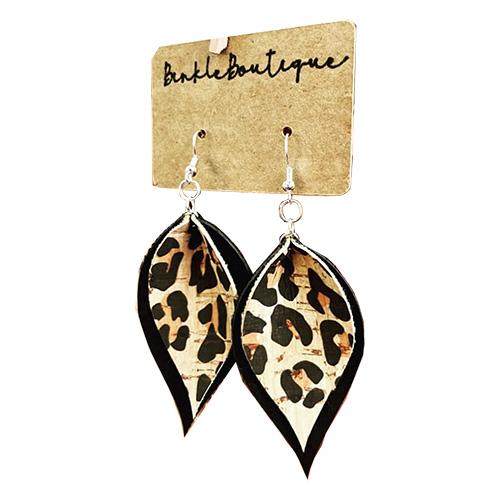 Cork is an amazingly versatile and sustainable product so is definitely a win if you are looking for a green gift.
When the cork is harvested, the trees are not cut down. The bark is carefully stripped off by hand and it takes 9-12 years for the bark to grow back thick enough to harvest again.
These gorgeous cork earrings are handmade by a local South West artisan and there are lots of styles to choose from.
A great unusual gift for fun loving jewellery fan.
Available from The Handmade Boutique in Station Road, Taunton, Somerset.
2 - Gourd Birdhouses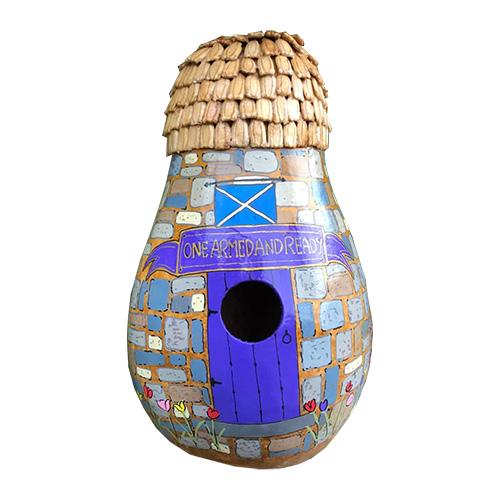 What's a gourd I hear your cry?! Well, apparently a gourd is:
"any of the hard-shelled fruits of certain members of the gourd family, Cucurbitaceae. Many gourds are cultivated as ornamentals, decorations, or food crops, and some can be dried and used to make decorative or useful objects"
These wonderful gourds are grown using seaweed feed and harvested rainwater to produce a stunning and unusual natural product.
The gourds are hand painted and attached with wire ready to be hung outside for the birds to make a lovely new home in!
The perfect gift for a gardener or someone who just loves sitting in their garden enjoying the wildlife.
These gourds also come in many different styles, including a really cute Christmas penguin design which I love.
Available from The Handmade Boutique in Station Road, Taunton, Somerset.
3 – Put together your own Hamper of Eco Goodies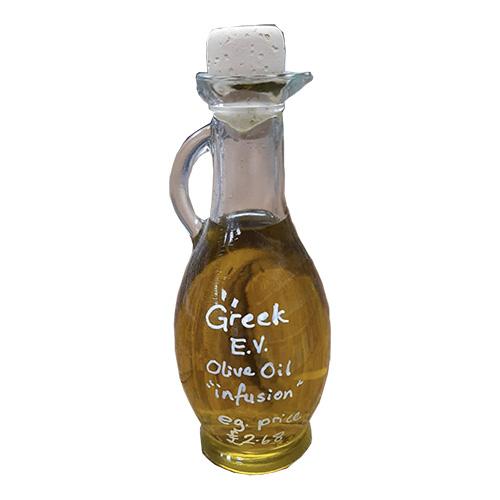 For a really thoughtful gift, why not grab yourself a wooden or wicker hamper and fill it with lots of food and drink goodies you know your loved ones would like?
Buying Fair Trade options and ethically sourced products is a great way to be eco-conscious while gifting.
Buying items loose and then filling lots of glass jars with treats such as nuts, dried fruits, and sweets would look great in a gift basket. Pair them with organic juices, oils and wines and you have a delicious bundle to present that everyone would love.
The perfect joint gift for a hard to buy for couple this Christmas.
Available from Lesser Litter in Paul Street, Taunton
4 – Bee Bombs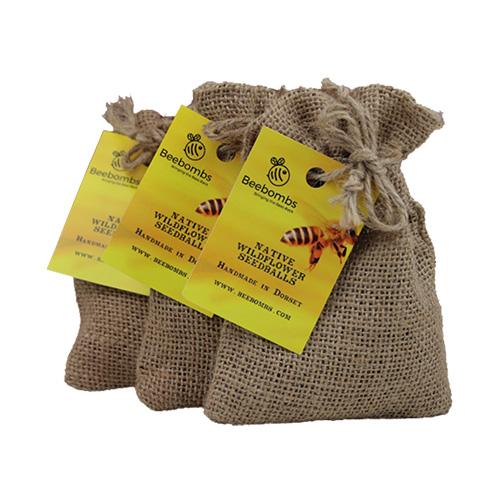 97% of natural bee and butterfly habitat has been lost in the UK since 1945.
With the help of these beebombs, we can start to restore the lost wildflower habitat and make an important contribution to the biodiversity of Great Britain.
Handmade in Dorset, Beebombs are a mix of 18 British wildflower seeds, finely sifted soil and locally sourced clay. The seeds are native species and designated by the Royal Horticultural Society as "Perfect for Pollinators"
Beebombs just need to be scattered onto cleared ground to create a wildflower meadow that will encourage bees so they are perfect for the experienced gardener, a complete beginner or as a gift for children.
This is a fabulous gift for anyone that loves nature, bees and wants to #bringthebeesback
Available from My Carbon Coach, Station Road, Taunton.
5 – Wild Cat Chopping Board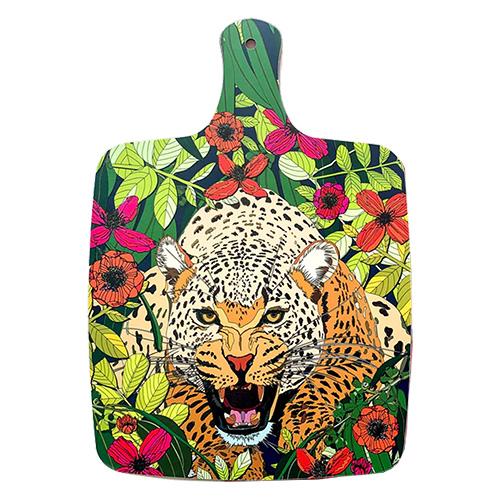 This stunning Bean & Bemble chopping board could equally be used as a work of art in addition to being a useful kitchen utensil!
This durable chopping board is handcrafted in the UK by a family-run business using sustainably sourced eucalyptus wood with a protective baked melamine coating on both sides. The boards are printed with different designs on the front and back.
Available at Jane Armour Trading in Riverside Place, Taunton.
6 - Don't forget the (plantable) card!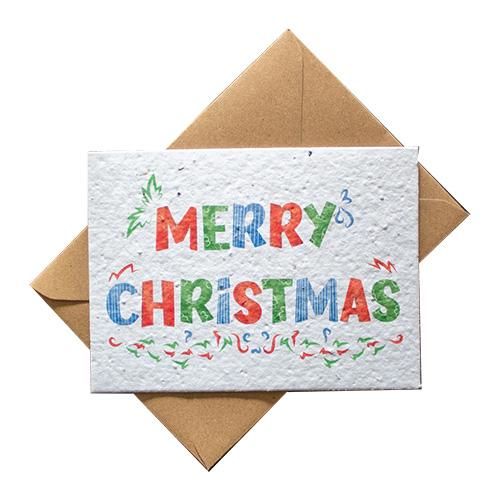 Finally, of course, it wouldn't be Christmas without sending a few Christmas cards.
These cards from The Naughty Shrew are brilliant as they can be planted in the garden and produce beautiful colourful flowers. Your loved one gets a card AND a few months later beautiful flowers too – what a fab bonus!
The card is printed onto handmade plantable paper embedded with bee-friendly flowers such as Sweet Alyssum, Poppy, Baby's Breath & Basil. Flowers will always be a colourful mix to brighten up any garden.
In Spring, the card can be planted in a small pot or garden for a beautiful display of flowers.
Available from The Handmade Boutique in Station Road, Taunton, Somerset.
Shop Local
I hope that some of these suggestions are helpful and maybe get you thinking about different types of Christmas gifts to give.
If you've not heard of these Taunton based businesses before please do check them out, along with other small and independent businesses in Somerset.
There are some truly amazing makers and shops out there that offer something different to the bigger chain stores, but they really do need your support – so please, if you can, #shopLocal and #shopIndependent